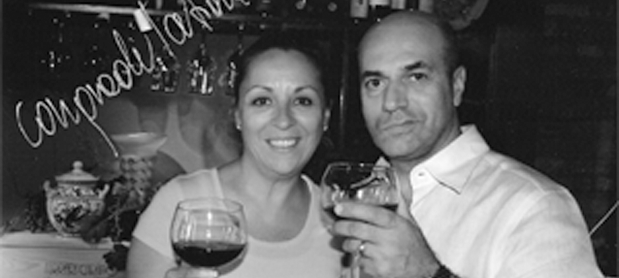 Welcome to Via Carducci! This is the name of the street I grew up on back in my home village of Calabria, Italy. Located high atop the picturesque mountains of Southern Italy and overlooking the majestic Mediterranean. Calabria is one of the world's most peaceful and beautiful places.
As a reminder of our beloved Calabria, Via Carducci features a hand painted brick wall in the dining area which is modeled after the exterior of my own family's home. The view of the Piazza, as seen through a doorway, is the same relaxed scene one could view from within our home.
When I first opened Via Carducci in June 1996, it was my intention to recreate the relaxed way of life and foods of Calabria. Our selection of menu items is typical rustic Southern Italian, considered to be one of the best diets in the entire world.
Rustic Southern Italian Cuisine features plenty of natural ingredients from the four basic food groups. Here at Via Carducci we use only fresh ingredients to insure the best possible quality. We feature regional Italian wines that best complement the cuisine of Southern Italy. Since we cannot take you back to Calabria, we have brought a little of Calabria to you.
Our Hours
Open 7 days a week
Wicker Park Location
Monday 3pm - 10:00pm
Tuesday - Thursday 11am - 10:00pm
Friday & Saturday - 11am - 11pm
Sunday - 11am -10pm
Locations
Wicker Park Location
1928 W. Division Ave, Chicago, IL 60622
get directions